Modeling Tools Set - $32.99
Catalog no. sc98-1034
Professional Quality
Modeling Tools
Skilled Crafter modeling set includes 28 individual styled modeling and sculpting tools in a 17 piece pottery tools set, some of which are double ended for convenience. Suitable for many different projects including clay and dough modeling, pottery making, wax carving, cake decorating, sugarcraft and pumpkin carving. They are made from stainless steel and aluminum for strength and endurance.
The full Pottery Tools Set includes:
22 Various styled sculpting and modeling tools
Incising tools
Cleanup tools
Detail carving tools
6 Ribbon tools
Artists tools are an extension of their hands and as such they have to be comfortable, durable and familiar. So the tools must be made to last a long time, be easy to clean and quick to dry. Fortunately our tools are all these things and more. They are made from strong material so they will not crack, splinter, break or rust and will give you many years of great work.
Some of the tools have taped handles for a comfortable grip. You can add more tape or remove it altogether to suit your preference. However some artists like to tape and thicken the grips to fit neatly in their hand.
Made from very durable stainless steel and aluminum so they will not rust, split or splinter and can last a lifetime.
Handles can be taped or left bare to suit your comfort. Use waterproof tape or insulation tape if required. 
Easy to wash clean and quick to dry, unlike wood tools that need airing, so very convenient for taking to class.
Professional quality, very durable and a great selection for you to love and use for many years.
"Learn the rules like a pro, so you can break them like an artist." - Pablo Picasso

When inspiration strikes have the right tools!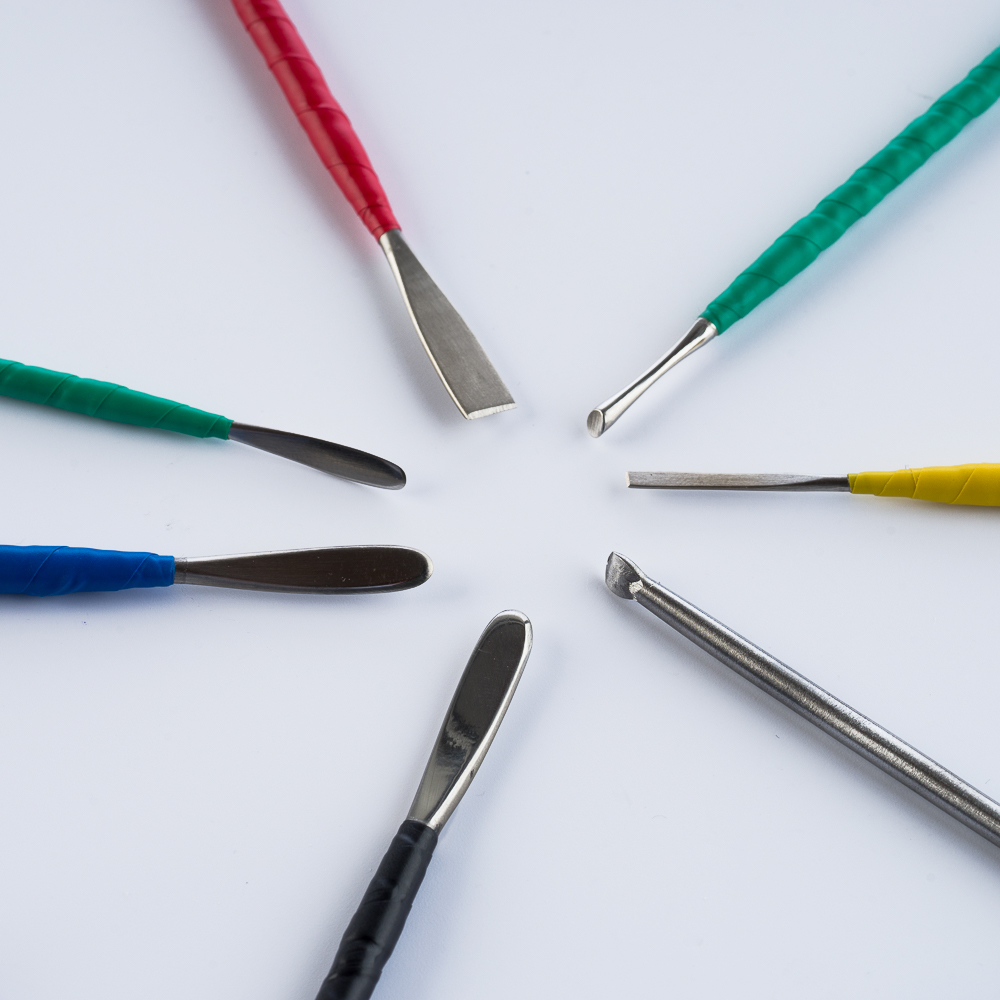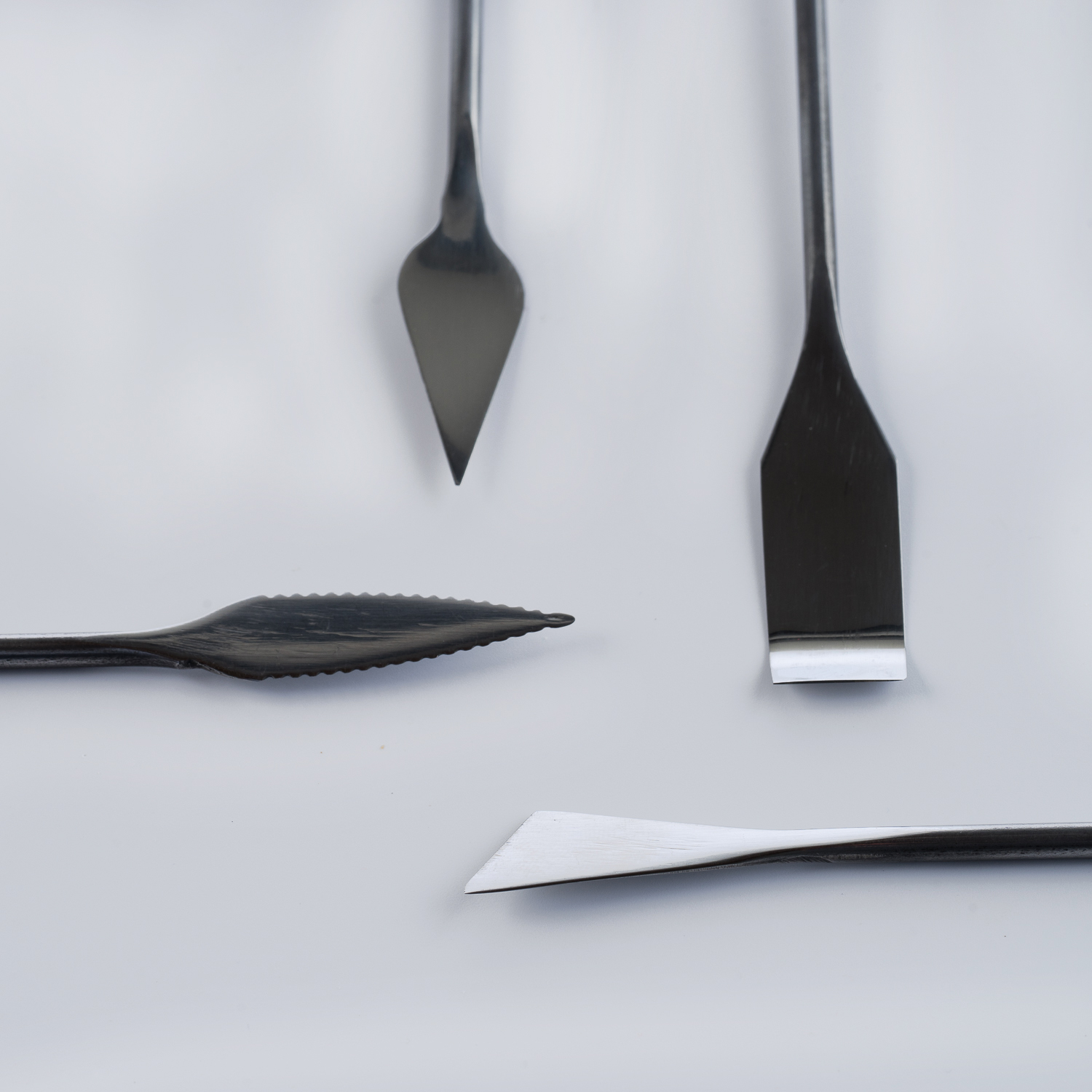 Buy Now on Amazon.com with complete confidence. Safe payment and our own great customer service!